Well, now that I have recovered from BEA and stopped pouting over wanting to go back, I can finally put out a review.
Mackenzie "Max" Miller has a problem. Her parents have arrived in town for a surprise visit, and if they see her dyed hair, tattoos, and piercings, they just might disown her. Even worse, they're expecting to meet a nice, wholesome boyfriend, not a guy named Mace who has a neck tattoo and plays in a band. All her lies are about to come crashing down around her, but then she meets Cade.

Cade moved to Philadelphia to act and to leave his problems behind in Texas. So far though, he's kept the problems and had very little opportunity to take the stage. When Max approaches him in a coffee shop with a crazy request to pretend to be her boyfriend, he agrees to play the part. But when Cade plays the role a little too well, they're forced to keep the ruse going. And the more they fake the relationship, the more real it begins to feel.
I actually got
Faking It
at BEA and I got to meet Cora Carmack.
She was awesome and very sweet.
I was just so happy to get this, it was at the top of my list to get and when I got out of that line and was carrying the book back to my sister, I was like this.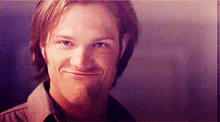 Then I was like this.
It's official.
I need help.
Anyways, on to the review!
Faking It
is the companion novel to
Losing It
.
You don't have to read
Losing It
in order to read
Faking It
, but it would be nice to read them in order because you would get that solid back-story.
I absolutely loved
Losing It
and I didn't think it was possible to love
Faking It
more.
Surprise!
It's possible.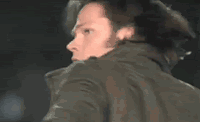 Faking It
has everything.
Drama, romance, badassery, sarcastic bickering.
I also felt like I was able to relate a bit more to the story.
I find myself very similar to Max, who seems to be the misfit of her family or the dark horse.
We learn that Max has a dark secret that is tearing her apart inside but is trying to keep a strong outer shell.
We also see Cade as he is trying to get over Bliss.
Both are failing miserably at this.
I really loved the dual POVs.
It was awesome to read the situations through both Max and Cade's eyes.
Both of their voices were fully developed and I felt like I knew who they were right off the bat but of course that wasn't the case, they trick you into thinking that you know who they are.
That's how amazing Carmacks writing is.
Each character has so many layers, that you have to keep peeling away to really get down into the nitty gritty part of their personalities and truly begin to understand what they are going through.
The romance in this novel had me swooning just about every second.
It was real and heartbreaking and raw.
The emotion behind it was so earth shattering.
It was comforting but it was also frightening because you really didn't know when or if shit was going to hit the fan.
And shit always hits the fan, does it not?
This novel is beautiful in its own way.
If you enjoyed
Losing It
then you are definitely going to enjoy
Faking It
.
It's a great contemporary novel but it has a little kick to it and definitely one of the top books in this category.
Faking It
came out earlier this week on June 4.
Go out and pick it up right now!
5 out of 5 hearts
(I could seriously look through Supernatural gifs all day.)